Toevoegen aan bladwijzer
Enter the intimacy of the painter Renoir by visiting his house, garden and studio.
A cultural space with film documents retraces the different periods and styles of his painting.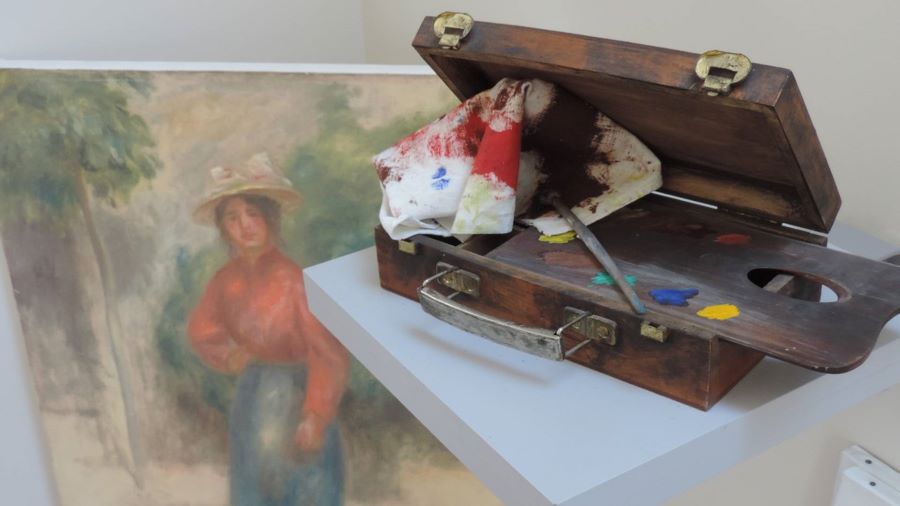 A half-day trip in a collection car with a driver guide
All-inclusive rate including round-trip transportation in a vintage car with driver. in a collection car with a driver guide.
● 111 €- from 37€/person
The rates indicated do not include the cost of visits, lunch and tastings.
Practical information :
● Duration of the on-site visit: 2H
● March to November included – Hours: 9H to 13H – 14H to 18H.
Other periods : consult us
● Option (+50€): lunch on site at Essoyes
● Departure and Return : Troyes and surroundings (max 5 km) or to your hotel or guest room
Conditions :
● Reservation: the day before for the next day.
● Payment: Cash and credit card.
● English is spoken on most sites.
● Transfers to neighbouring towns in the Aube department on request.
Contact : 00 +33 (0)6 80 14 30 77
Siret 387 588 767 – VTC licence: EVTC 078130017
Your trip
In a 1966 Volvo Break Amazon or a 1975 Peugeot 504. From Troyes to Essoyes the trip lasts for about 1.4 hours, or 100 km.
To preserve our planet: :
The car emits about 0,03 tons of CO2 per trip, which are compensated.
In order to make this trip carbon neutral, your driver buys the carbon back from Good Planet. With this contribution, Good Planet finances projects to fight global warming around the world. More information here.